Over the years we've heard it all... But we're only going to tell you about 4.
"Last night was wild!"
"It just slipped out of my hand :("
"My dog's tail knocked it off the table"
"I forgot it outside and it froze"

There are 101 ways to break your bong, and we're here to help you improve your chances of protecting your precious glass. So buckle in, and get your bong defense ready. Here is a list of the most common ways people break their bongs, and a few products to help prevent it.
Smacking it on the bathroom sink while cleaning
Whether it's porcelain or stainless steel, bathroom sinks seem to be the demise of many smoking devices. But... Bath time doesn't have to be stressful, with the help of the Filthymood Sink mat by Moodmats
This mat is made from "Lava Rubbers" upcycled rubber. Lay it into your sink prior to bathtime for thick protection against the bottom and sides of your sink. It also features large drain holes at the bottom, so the water and resins can wash away. This also helps when running hot water through your piece. You can now leave it in one place under the fast-running water and not have to worry about it tipping over.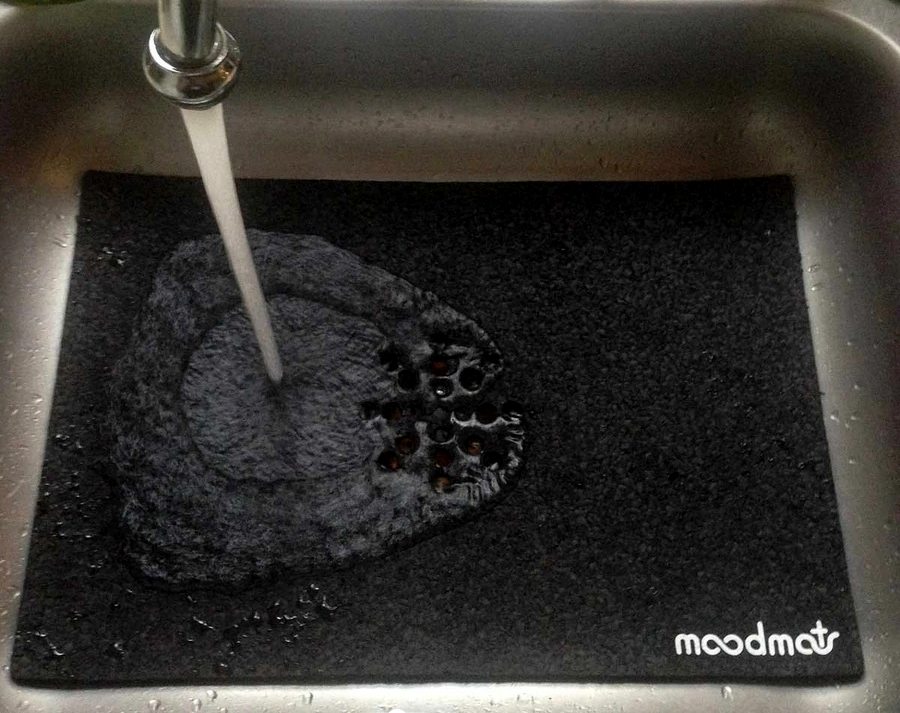 Slipping out of your hands while cleaning
Most of us use a cleaning solution while cleaning our smoking devices and this can make glass very slippery. Throw in the fact that you may be trying to plug the mouth hole at the same time you are plugging the downstem hole and performing your most magnificent bong cleaning dance, and it all adds up to a slippery situation. Thankfully the wonderful folks at Resolution invented Res Caps.
These come in two kit sizes - bong and rig size. They stretch to fit just about any piece. Once the caps are secured over all openings, you're able to focus on your grip, shaking your glass piece freely without the worry of the liquids splashing out.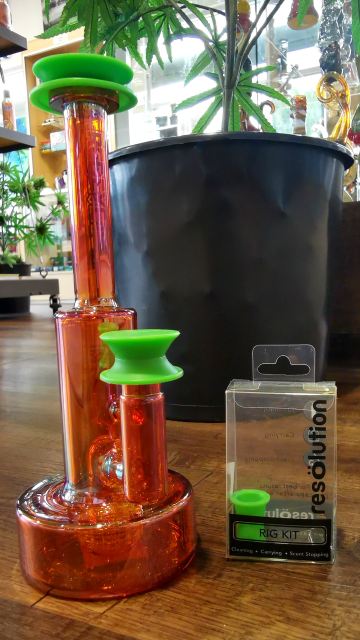 Setting the glass down on a hard surface
It's a common mistake to set your bong down in a hurry when you're stuck in a coughing fit and your entire body is convulsing. The constant rough setdown over time can jeopardize the overall strength and integrity of the glass. Having a safe and cushioned spot to set your glass is key. There are a wide variety of mat options: silicone mats, mouse pads to full 1" thick rubber mats. All of these will provide protection between the glass and hard surfaces.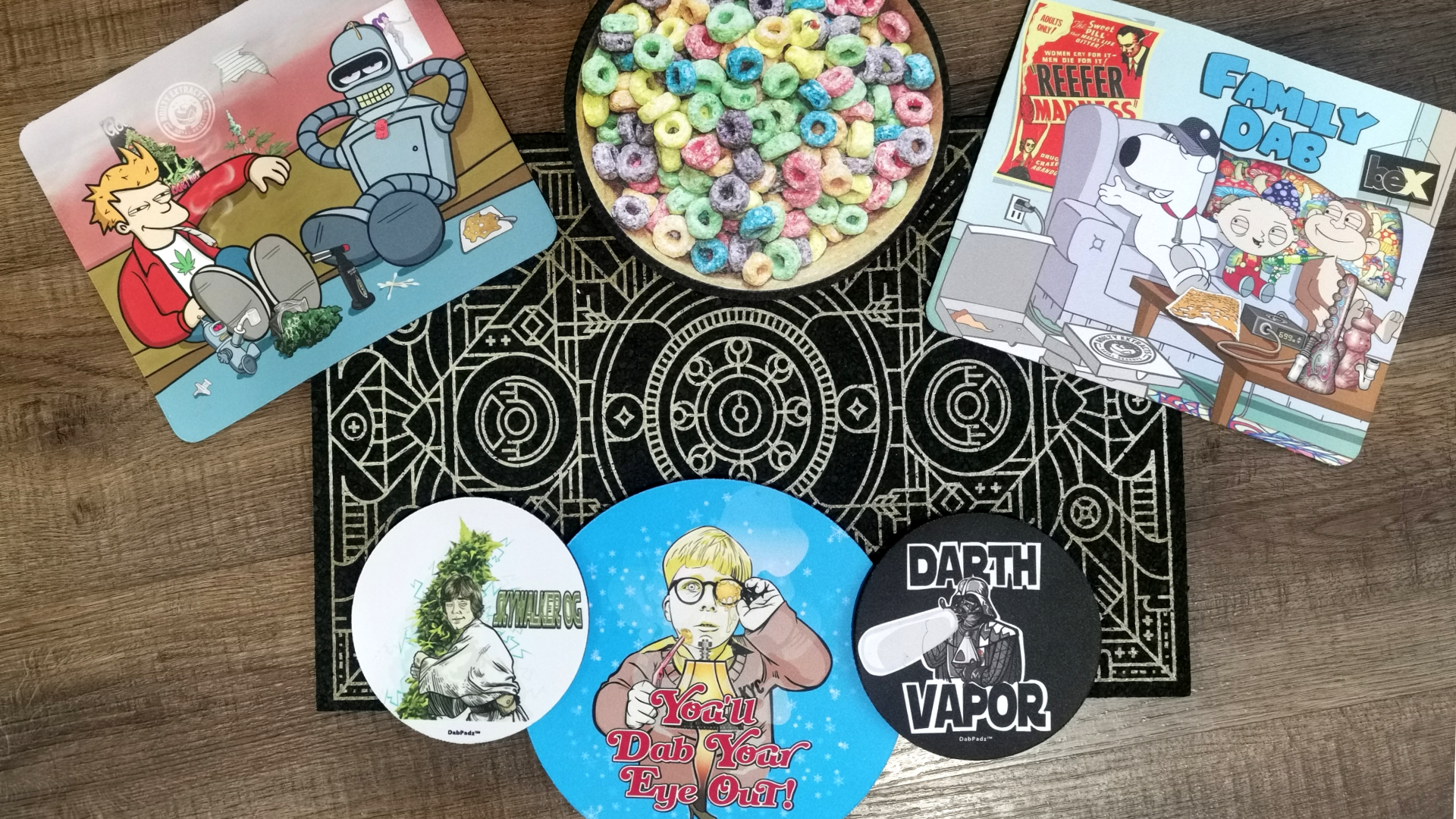 Your clumsy friend/pet broke it
Now, you may have full respect and gentleness towards your glass, but others - not so much. We all have that friend that makes everyone nervous the minute they grab the glass. For social occasions or when your pet is feeling a bit spicy, we have silicone bongs, pipes, and rigs to enjoy. Some options come with glass parts to preserve flavour while others are clumsy pet-proof. They're also great for outdoor adventures and winter when leaving your glass outside may result in a cracked, sad, frozen mess.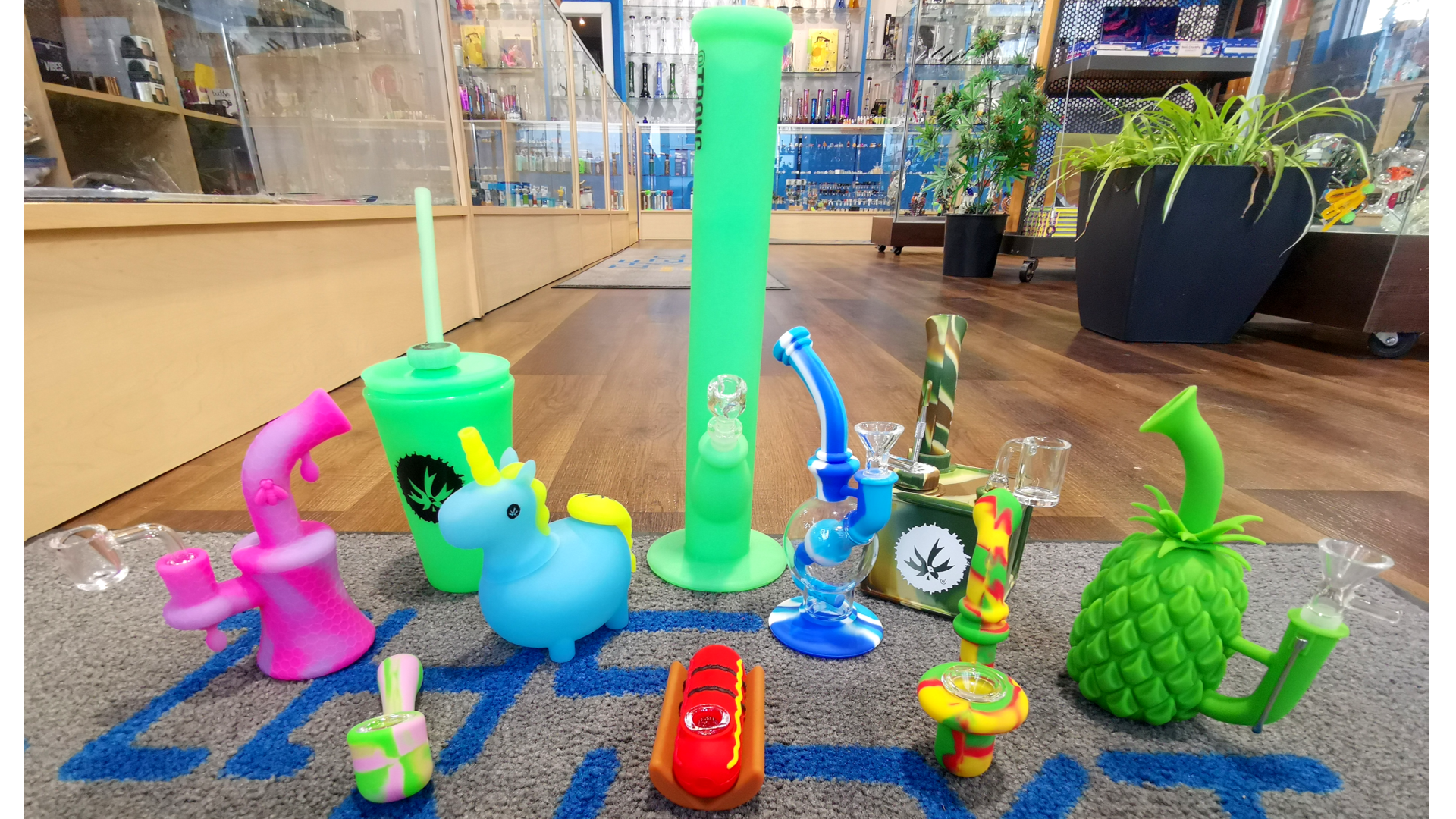 With the many broken glass stories that we've heard over the years, it's hard to name them all. If you have a tragic story you'd like to share complete with pictures we'd love to hear about it. Email: Laya@thenextlevelinc.ca.
Recent Posts
Is a Dirty Water Pipe Harmful to Your Heart and Lungs?It's important to consider the role your bong …

The Next Level has added another way to buy and enjoy our amazing accessories. We want to see you wi …

Over the years we've heard it all... But we're only going to tell you about 4."Last night was w …