A long, long time ago, I can still remember that warm July morning when you first appeared. We were headed into the fourth wave of the pandemic in Alberta, and you appeared to give us hope. Your bright shining presence rising from the cracks of a concrete jungle in the hood. You began to thrive from neglect, no water or fertilizer for you, only hard concrete to keep your roots warm and sheltered during the hot summer nights. It took us time to see your true self, but it was at that right moment when we began slicing out the other weeds that you revealed your beauty as our beloved Hoodmato. We began to share your life with our community, letting you and everyone around know you're protected. Our fellow barber would play his oud and serenade you with his smooth tones.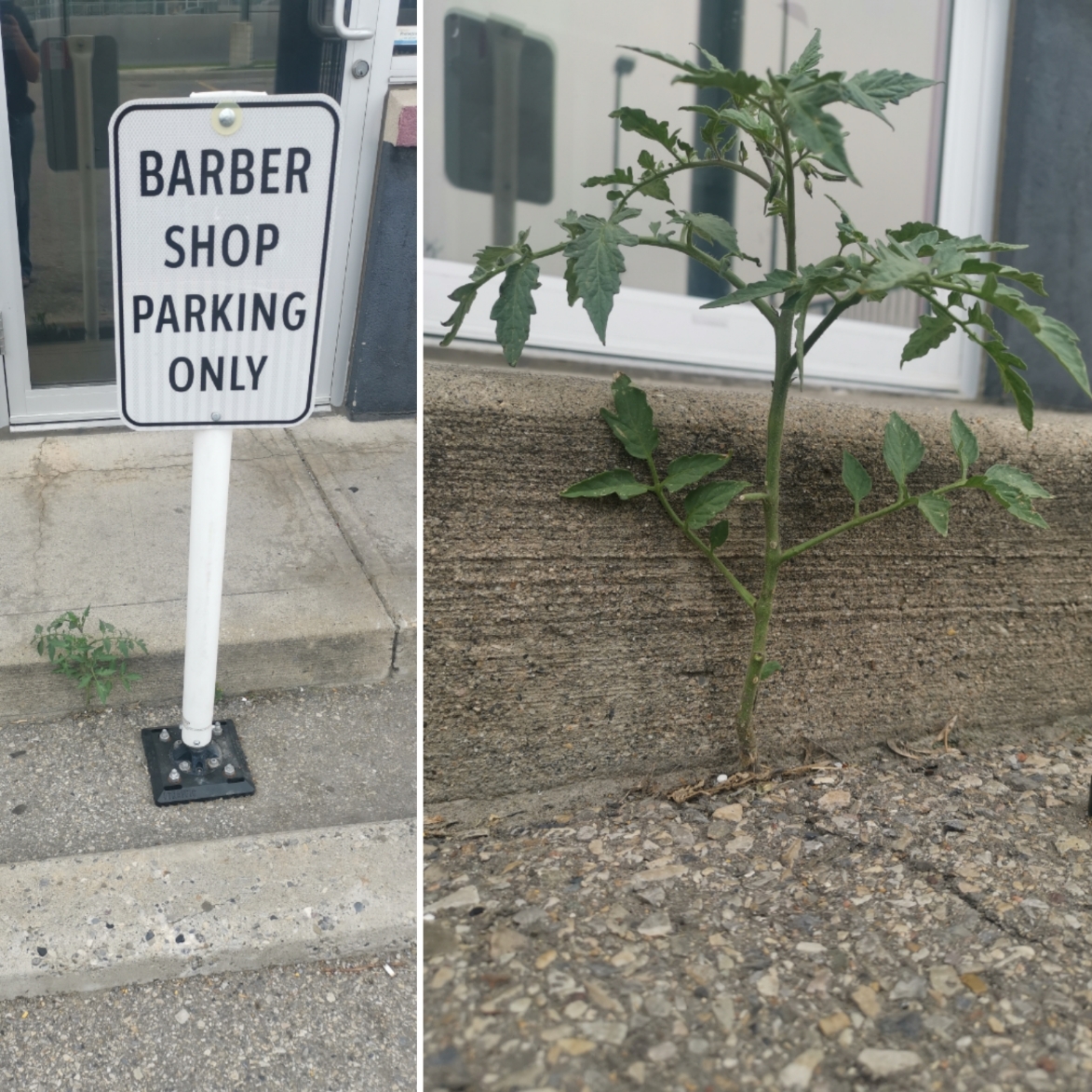 But on one fateful Sunday evening a strange old man treated you like a common weed, ripping you from your protected concrete sanctuary, tossing you aside on the ground like you meant nothing to the world. And… to add insult to injury you were run over by a typical Alberta pick up truck. You were crushed… but you had won over the hearts of many and we noticed right away. Picking you up, giving you love and life. We brought you inside, wiped your tears, dusted you off and placed you in a warm bath to clean you up. This began your journey inside the walls of The Next Level.
It was only a mere few days after being so poorly treated that you started to perk up, put down new roots. Finding comfort in your safe haven. We doted on you, giving you more love than you've ever experienced in your short life. We gave you a new home: a teal terracotta pot, warm soil from a local farm and pure filtered water for life. You began to grow so big and tall, we gave you support, the sticks that you've grown so attached to. And you our beauty queen, you gave us fruit. Delicious, plump, juicy ripe tomatoes - sweeter than anything store bought in the hood.
We gave you a safe space to grow big and tall and you rewarded us with your delicious fruit. But that's not all you gave us, you gave us hope in a tumultuous time, you brought a community together to share in your journey, and above all else you continue to remind us that even during the darkest times a tiny bit of will power and a willingness to not let the world stamp you out and kill your spirit a true beauty can rise and thrive. It's not where you come from that defines you, it's how you respond and grow from your hardships that empowers you and drives you forward.
You grow girl!!!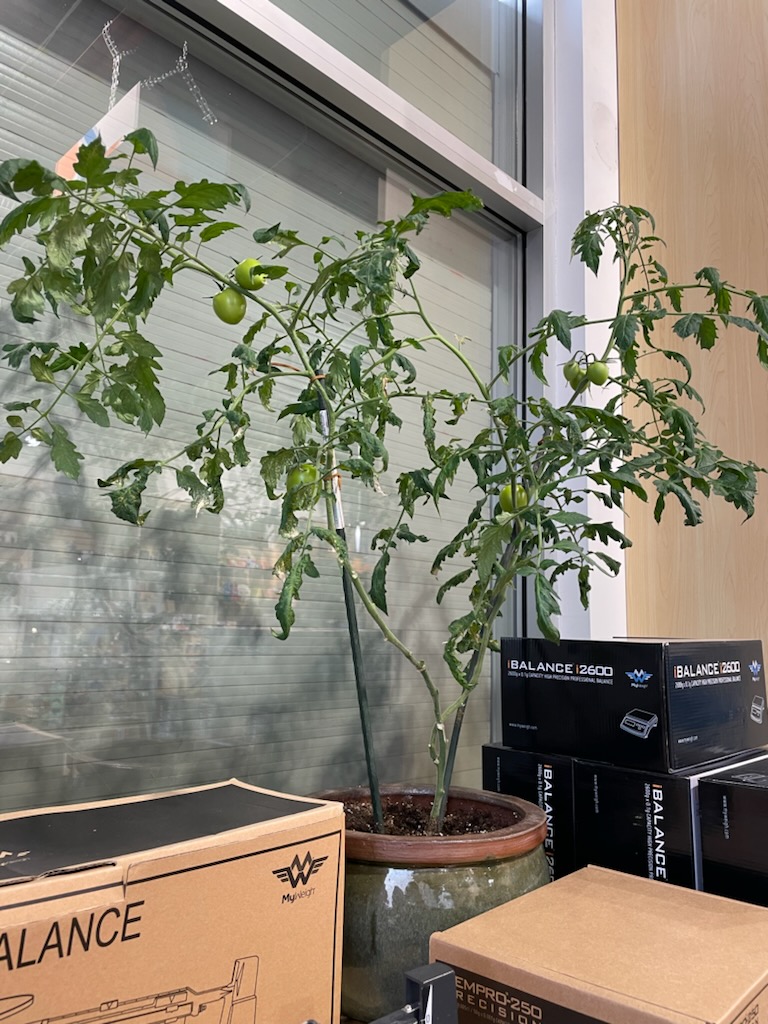 Recent Posts
Is a Dirty Water Pipe Harmful to Your Heart and Lungs?It's important to consider the role your bong …

The Next Level has added another way to buy and enjoy our amazing accessories. We want to see you wi …

Over the years we've heard it all... But we're only going to tell you about 4."Last night was w …